Please fill in each Text Box and click "please click this to finish payment" Button
It is explanation in English of each Text Box.
メールアドレス→Please fill in your e-mail address.
個人情報→Personal information
名→Please fill in your last name.
姓→Please fill in your first name.
削除→Delete
合計→Total  Price
ご購入金額合計→Total Price
[download_checkout] ★
Please be careful
・・・・・Please click
"English" character
which is enclosed by the red circle , for setting English in the next page.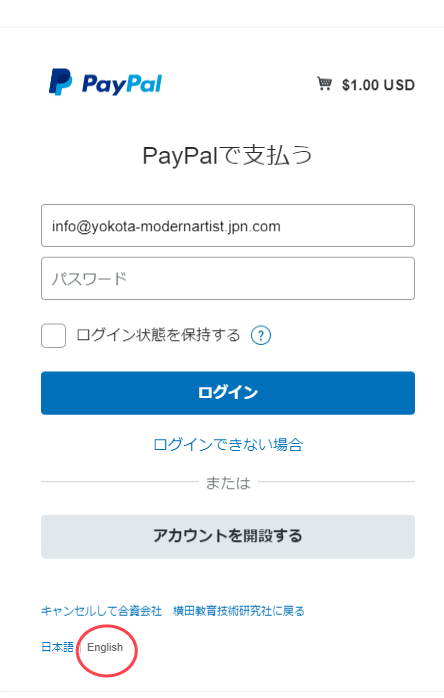 If you do not have Paypal account, please cretae new your account in next page.