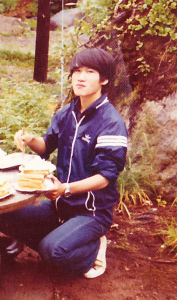 I choose industrial arts class by the club activities of the high school, and it is remained by the eye of the art teacher when I was making a coffee cup of the ceramics.
The art teacher said
"When I became the art teacher of the high school, I wanted to find a genius painter in the interval before retiring.
Today I found you at last.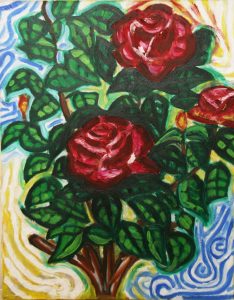 If you study fine art very hard, you may get the hart of fine artist and poet.
You should aim at the painter by all means".
But I wanted to became an Neurosurgeon or chest surgeon.
However, I failed a country public medical college and entered Otaru University of Commerce in hokkaido Japan after passing through the possession of many others.
(※ The right photo is my first oil painting picture.)