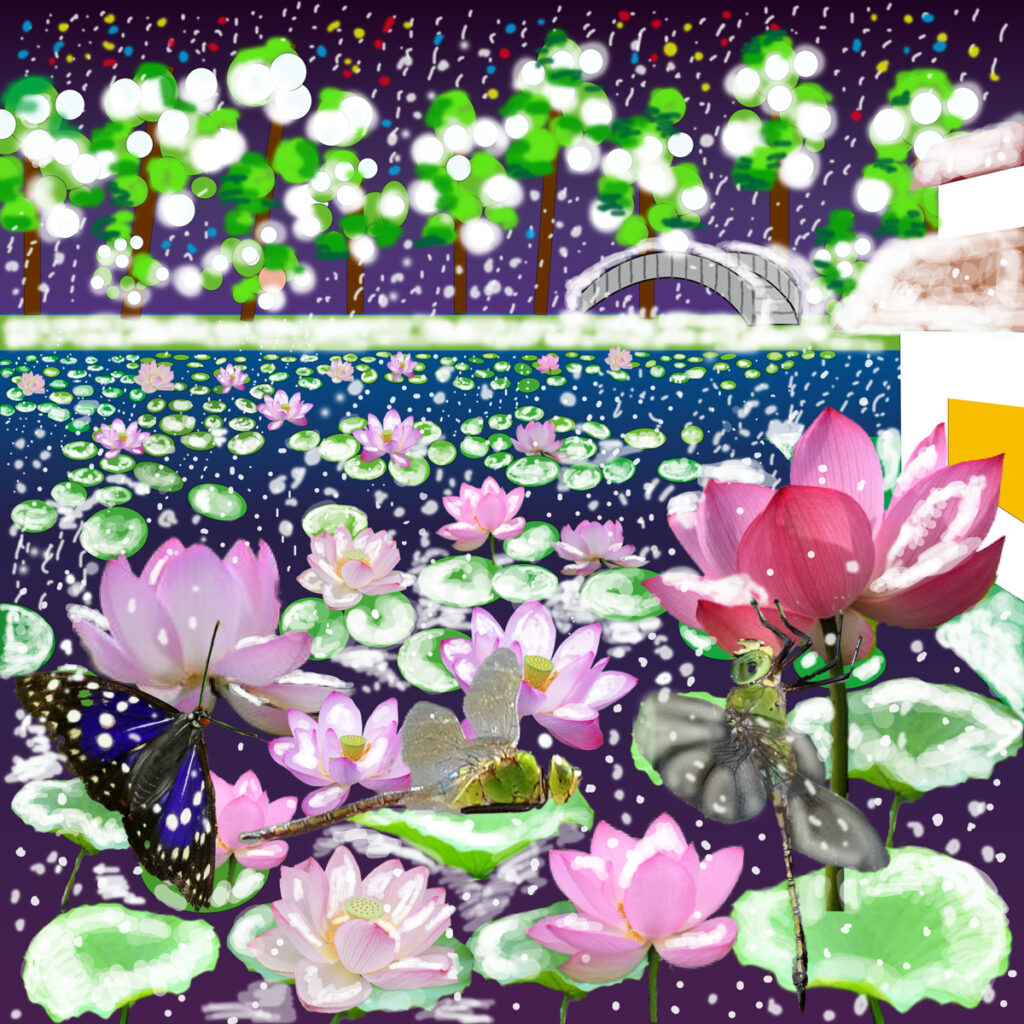 Monday, February 21, 2022
It's a fierce snowstorm today.
It's supposed to be very rough in northern Japan. I guess this is also due to global warming.
Yesterday, I finished the original drawings made with Adobe Illustrator and Photoshop for my latest patel drawing "Snow Flower".
Today, I started drawing with pastels on navy blue mermaid paper.
The navy blue mermaid paper seems to have a plastic-like surface hardness due to the navy blue pigment, and the white MUSE tape doesn't work at all on this wood pamel.
The tape on the four sides will peel off when it dries.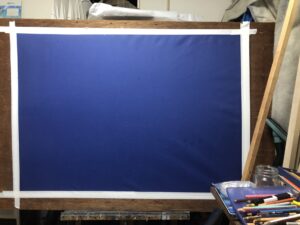 I checked the tape as it dried a bit, and then finished by applying two or three layers of tape to the inside.
I had a hard time this time because I applied the tape to a temporary panel that was larger than the paper.
Next time I would like to make it easier by putting it on a wooden panel that is slightly smaller than the paper.