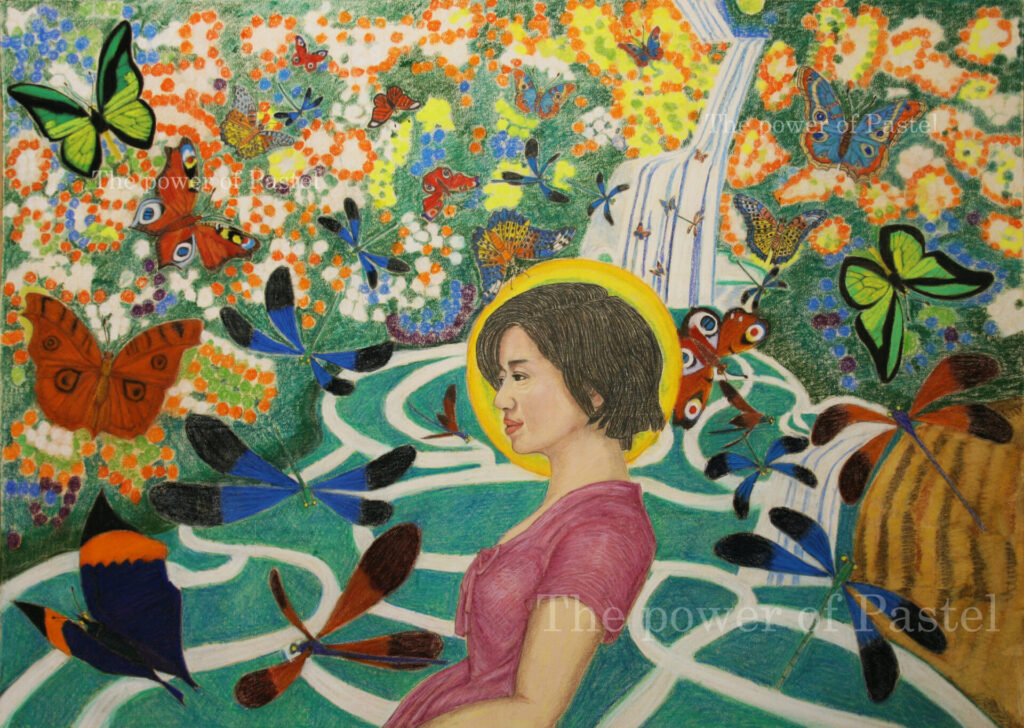 My new pastel painting is completed.
The title is "Sapientia.
Sapientia is the highest level of anima in the Jungian theory of anima. Anima is the image of the inner feminine in men.
Jung said that it is very rare for a man to reach the "fourth stage, the anima of wisdom," a typical example of which is Da Vinci's "Mona Lisa. Sapientia is the name of the Old Testament.
Sapientia is mentioned in the Old Testament and other books, and seems to mean "wisdom" or "divine femininity.
You can think of it as the same as "Sophia" in the Old Testament and Greek philosophy.
I used pastels and colored pencils on 119cm x 84cm Mi Tanto paper as usual.
This time, I used mi-teintes paper, which has a worldwide reputation as a pastel paper, instead of Mermaid paper.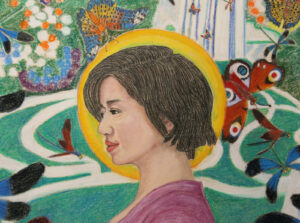 The reason is that I only had the skin-colored paper,mi-teintes, at hand.
As usual, the original works are not for sale, and only A4 and A3 size giclee prints will be available for purchase.
Please contact me if you would like one!