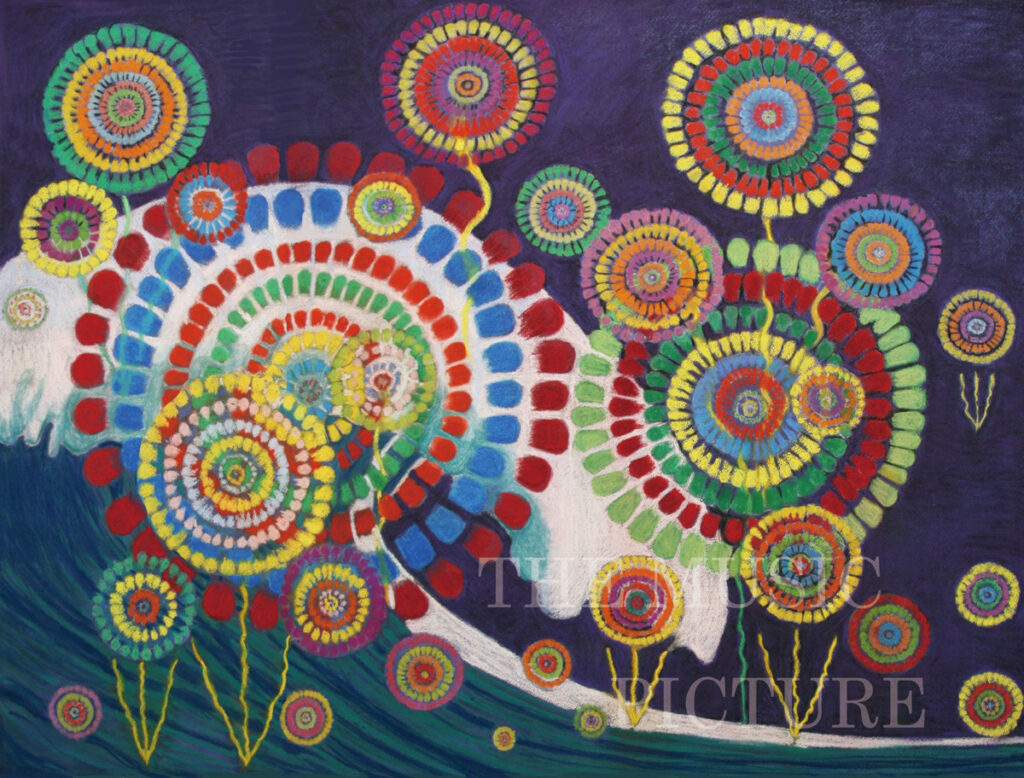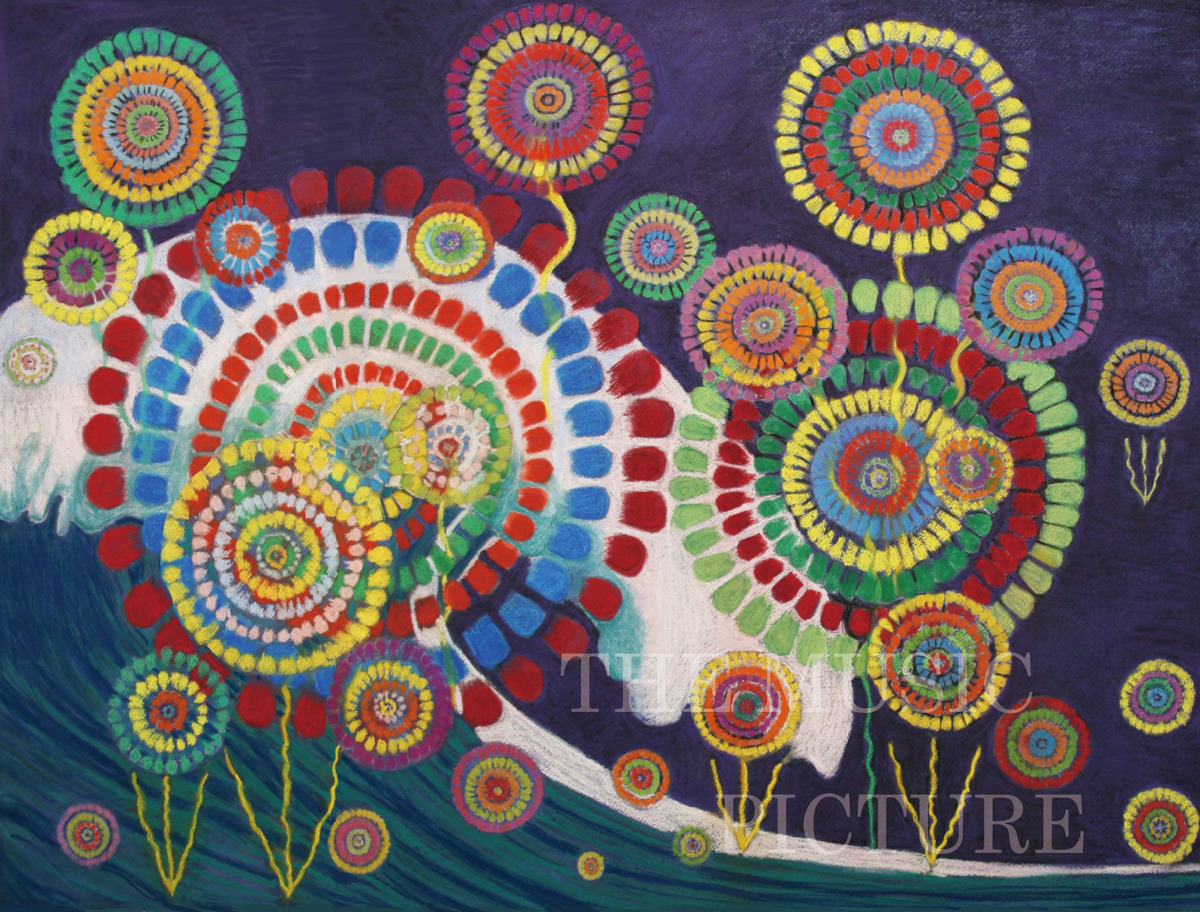 This is my latest completed art work, "COSMIC SURFING".
Drawn with soft pastels on mermaid paper. The size is 84cm x 119cm.
Oil paints also stick to my body no matter how careful you are, but pastels are more tricky.
This piece was strongly influenced by the songs Firecracker and Cosmic Surfing by YMO.
You can watch it here. .