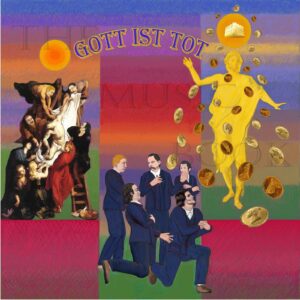 "God is Dead!" is what the protagonist says in Nietzsche's book, "Also Sprach Zarathustra.
I made a poem about this picture.
Please read it to understand the content of this picture
Titel: "God's declaration of death Yahweh's God Is Dead and Money Has Replaced Him!
Zarathustra said.
"God is dead! God remains dead!
And the time has come for the superhuman to live.
★Please see this page for the rest.